Tuya Smart (NYSE: TUYA), a leading global IoT development platform service provider, and Fantech, one of the world's fastest-growing gear brands for gamers, today announced a new partnership to expand Fantech's smart home product lines and bring a new smart lifestyle to consumers around the world.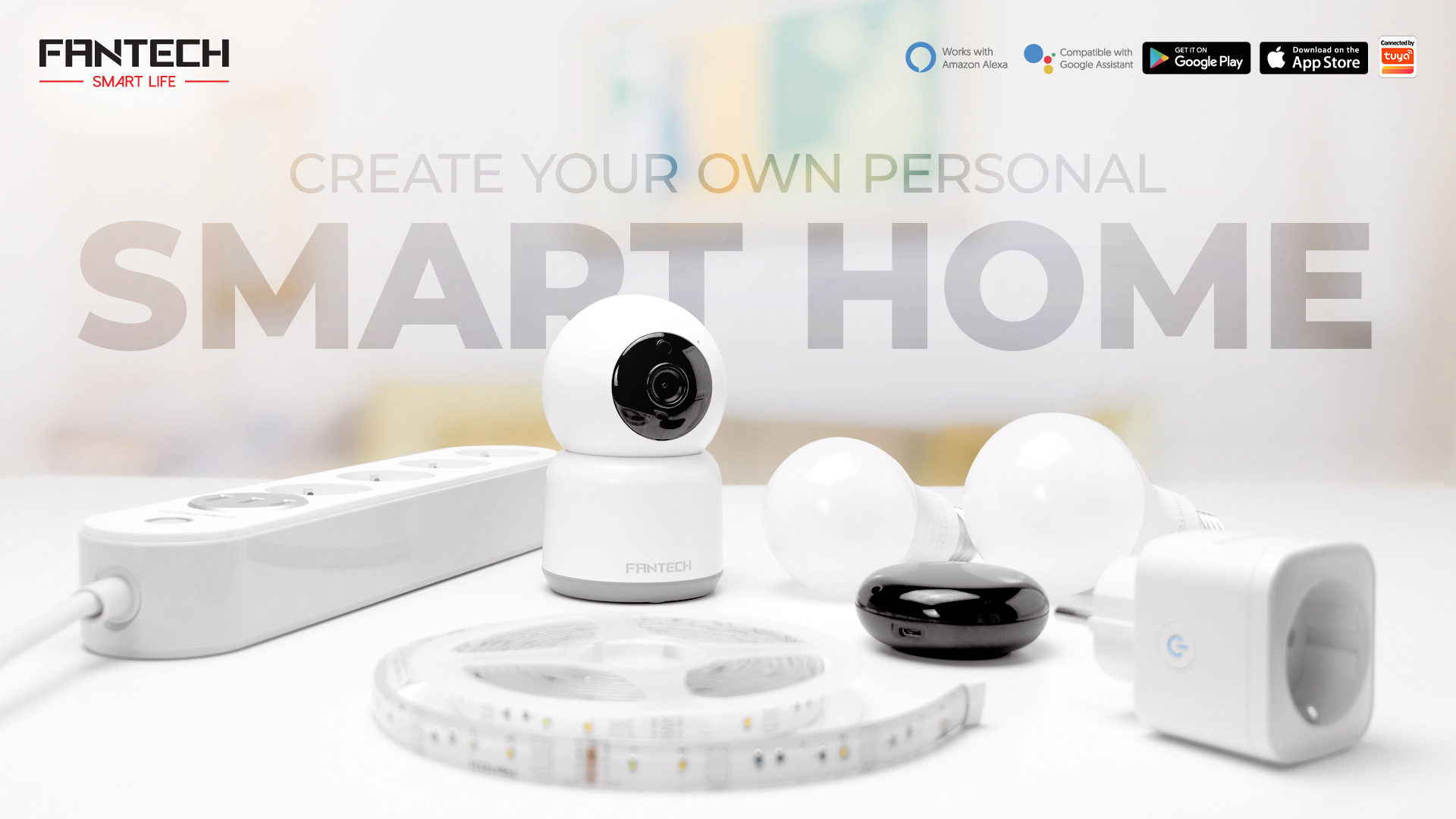 The partnership between Tuya Smart and Fantech will see the two companies cooperate on a number of fronts, including the development of a mobile app and smart products in the lighting, electrical, security, and lifestyle categories. By joining the Powered by Tuya ecosystem and leveraging Tuya's industry-leading IoT development platform, Fantech Smart Life, Fantech's new division for IoT devices, will be able to bring smart products to consumers' homes quickly and reliably.
Fandy Pinardy, Founder and CEO of Fantech Global, said that the partnership with Tuya Smart is a step forward for Fantech to help its consumers manage their time more efficiently. "This is why we've created Fantech Smart Life," said Pinardy. "We believe that the smartization of your homes and interconnection of your devices are the ways to achieve a living environment that is not only comfortable but also supporting your unique lifestyle. Whether it's smart plugs to automate your appliances, smart lights to create the most relaxing home environment, or even smart locks and cameras to secure your home, we've got you covered."
Tina Yu, Tuya Smart's General Manager for Eurasia and North America, commented on the partnership by saying that it is a win-win situation for both companies. "We are excited about cooperating with Fantech because it highlights the fact that our platform brings users a more value-added experience with greater development potential. Our partnership is an excellent example of how two companies can combine their respective strengths to power a new wave of smart products for the global market."
In the future, the cooperation between Tuya Smart and Fantech will extend beyond the field of smart home. Fantech aims to further grow its smart product portfolio by developing smart lifestyle products, smart audio equipment, and smart gaming products to meet different customer needs. It's evident that the era of stand-alone smart products has come to an end, as more and more brands are accelerating toward an ecosystem of connected devices,
For Fantech, joining the Powered by Tuya ecosystem means joining a community of more than 446,000 developers from over 200 countries and regions around the world. Fantech products will also realize the interoperability with various brands and communications protocols because the Powered by Tuya is a mark of interconnectivity across different brands and categories; users can easily control any product featuring the PBT label with just one app.
About Fantech
Fantech is one of the world's fastest-growing gear brands for gamers. Fantech also focuses on providing gaming products for gamers of all ages, as well as E-sports, through product sponsorship and ambassadorship. Founded in 2009, Fantech began to quickly improve products and market reach, with the dream of helping gamers to gear up and win. Fantech has over 20 offices worldwide and is recognized as one rapidly growing brand for gamers in South East Asia, Oceania, South America, Middle East, and is emerging in the USA and Europe. In 2022, Fantech developed a new division called Fantech Smart Life which is engaged in IoT products so that more users can enjoy Fantech.
About Tuya Smart
Tuya Smart (NYSE: TUYA) is a leading technology company focused on making our lives smarter. Tuya does this through offering a cloud platform that connects a range of devices via the IoT. By building interconnectivity standards, Tuya bridges the intelligent needs of brands, OEMs, developers, and retail chains across a broad range of smart devices and industries. Tuya solutions empower partners and customers by improving the value of their products while making consumers' lives more convenient through the application of technology. Through its growing commercial SaaS business, Tuya offers intelligent business solutions for a wide range of verticals. The Company's platform is backed by industry-leading technology complete with rigorous data protection and security. Tuya partners with leading Fortune 500 companies from around the world to make things smarter, including Philips, Schneider Electric, Lenovo and many others.